What to Look for When Hiring Lawyers Specializing in Medical Malpractice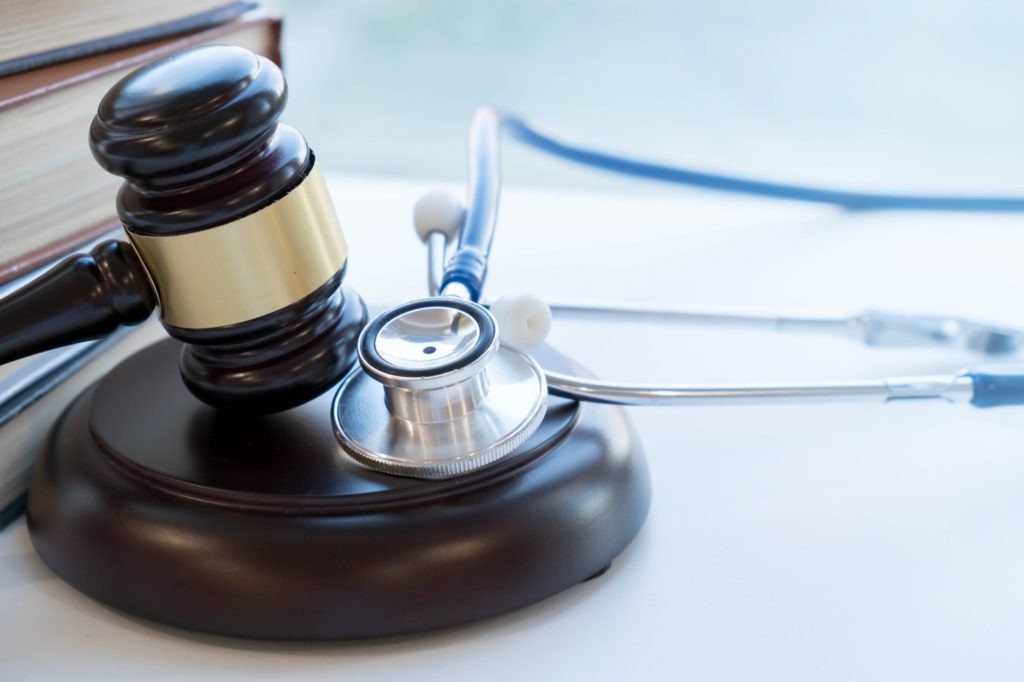 Undergoing surgery is terrifying enough. Coming out of surgery to find something went wrong is something you shouldn't have to handle on your own.
By hiring lawyers specializing in medical malpractice, you can protect your rights and make your case.
A talented legal team can help you respond to a death, misdiagnosis, or surgical error of you or a loved one caused by negligence.
At 31%, the top reason for a medical malpractice lawsuit is a failure to diagnose or delayed diagnosis. If you feel like you have a case, it's important to find the right lawyer who can help.
Here are a few qualities to look for during your search. With this guide, you can find a malpractice lawyer who has your best interests in mind.
1. Experience
When searching for lawyers specializing in medical malpractice, first check how long they've practiced.
The best way to become great at anything is through practice. As you search for a malpractice lawyer, ask them about their experience.
How long have they worked in law? What about how long they've specialized in medical malpractice? Since your case is specific, you want a medical malpractice lawyer who understands this form of law.
If medical malpractice law isn't their specialty, what is? In some cases, a lawyer with decades of experience will work in several types of law. Still, you want to make sure your malpractice lawyer is up-to-date with the latest laws and procedures.
Selecting lawyers specializing in medical malpractice with experience in medical malpractice can offer you peace of mind. That way, you know you have the best possible lawyer on your case.
Otherwise, you might end up hiring a lawyer who is unfamiliar with medical malpractice.
2. Wins Versus Loses
While you ask the lawyer about their experience, make sure to check their track record. Ask how many medical malpractice cases they've won over the years. You can also ask how many cases they settled out of court.
When hiring lawyers specializing in medical malpractice, you want someone who can win your case. A lawyer's track record can tell you if they have the experience and expertise to help you.
After all, it's not enough to have decades of experience as a medical malpractice lawyer.
You want a winner on your side.
If your lawyer has settled a lot of cases, insurance companies might take note of this. In some cases, their higher number of settlements can cause you to receive less money.
Make sure you understand the ratio between their wins versus loses.
Otherwise, you might not get a clear picture of their capabilities. A malpractice lawyer who's won 100 cases in the last 10 years sounds like a great choice. However, that's not the case if they lost 300 cases during that same period.
While you're getting a grasp of their wins, ask about how much the payout was.
According to this report, the rate of paid medical malpractice claims has declined in the US. However, the average payout has increased by 23%.
Feel free to inquire about their most recent cases, too.
3. Their Bar Association Standing
Once you start narrowing down lawyers specializing in medical malpractice, check your local bar association's website. Make sure they appear as a member. While you're at it, you can also check other law associations.
If you can't find the malpractice lawyer you're considering listed anywhere, look for someone else.
During your research, you can also check to see if they hold any leadership roles. This information will tell you they've earned the respect of other malpractice lawyers in your area.
4. Testimonials
We often trust our friends, family members, and even strangers online when we need advice. Before hiring a malpractice lawyer, ask if they have references you can speak to.
Chances are, the lawyer will direct you to someone they know will give a positive opinion. It doesn't hurt to check online reviews as well, to make sure you're getting an unbiased answer.
You can also check the Better Business Bureau if you're researching a law firm.
5. Their Fees
You probably already know that hiring a lawyer who specializes in medical malpractice isn't cheap. Before you trust a lawyer with your case, ask about their fees. They can give you a better understanding of case costs and fee agreements.
Ask if they'll work on a contingency fee basis. In this case, your lawyer will get a percent of what you receive through your settlement.
Also, ask if the law firm will absorb the expenses involved in your case.
This can include hiring a medical expert, document preparation, and filing fees.
6. Their Network
Your case will likely depend on a medical expert's technical knowledge. When searching for a malpractice lawyer, ask if they have a network of qualified medical experts they've worked with in the past.
Access to these medical experts can help you win your case.
Experts can also help prepare the case for either trial or settlement negotiations. They'll also testify in court if your case goes to trial.
With access to this network, your malpractice lawyer already has a portion of your case prepared. They can also use their network to get a better understanding of medical issues. This is essential—otherwise, how will they successfully handle your medical malpractice case?
7. Your Gut Feeling
Once you've gone through the first six items on this list, it comes down to your gut.
You want to make sure you're working with someone you trust. During your research, ask yourself if the lawyer was:
Understanding
A good (active) listening
Compassionate about your problems and needs
Willing to advocate for you
Honest
Forthcoming
Finding lawyers specializing in medical malpractice is easy. Finding the right lawyer for you and your family, however, is just as important.
Make Your Case: How to Find Lawyers Specializing in Medical Malpractice
You deserve someone who will fight for you. With this guide to finding lawyers specializing in medical malpractice, you can work with a team that cares about your needs.
Request a free consultation from our law firm today to start making your case.