Wildfires Destroy Your Home and Property? We Can Help.
Poor weather data and a failure to understand the impact of climate change caused the U.S. Forest Service to make an enormous mistake in early April in Northern New Mexico. The government agency started two intentional fires – known as a controlled burn – in the Santa Fe National Forest. They planned to reduce the risk of a destructive natural blaze. Instead, they caused one of the worst wildfires in New Mexico's history.
Their actions destroyed at least 330 homes and 341,000 acres along Highway 94 near Sapello, New Mexico, displacing thousands of people. Individual homeowner policies may not cover all the damages. Residents could possibly qualify for FEMA assistance, but continue to wait for the government to announce how it plans to compensate them for their significant losses.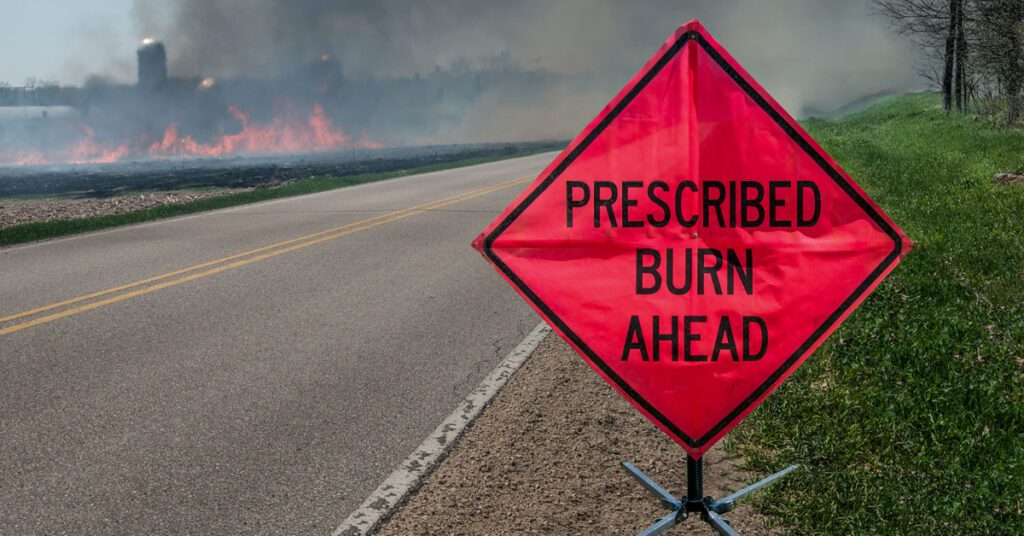 What is a controlled burn?
Controlled burning, also sometimes called prescribed burning, involves a planned fire designed to maintain the health of a forest. The U.S. Forest Service uses a team of fire experts to set and monitor the fire. When used correctly, prescribed burning can:
Improve the habitat for endangered and threatened species.
Minimize the spread of pest insects and diseases.
Promote the growth of trees, wildflowers, and other plants.
Provide forage for wild game.
Recycle nutrients back into the soil.
Remove unwanted species that threaten the ecosystem.
Prescribed burning specialists compare the conditions on the ground with previous burn plans to determine what days are ideal for conducting a controlled burn.
How do controlled burns go wrong?
Failure to properly assess land conditions can contribute to controlled burns going horribly wrong, as happened in the Santa Fe wildfires. An 80-page report on the incident recognized the forestry service underestimated the impact of "persistent drought, limited overwinter precipitation, less than average snowpack" and fuel accumulation played in the agency's inability to control the fire it started.
"Climate change is leading to conditions on the ground we have never encountered," Forest Service chief Randy Moore said in an introduction to the report. "Fires are outpacing our models. We need to better understand how megadrought and climate change are affecting our actions on the ground."
Other reasons prescribed burning can go awry include poor communication among firefighters on the ground and underestimating the amount of fuel brush and debris on the forest floor provides.
How do firefighters gain back control over wildfires?
One of the most effective strategies for gaining back control over prescribed burns is removing one of two common fuel sources wildfires need to burn: heat and fuel.
When dealing with heat, firefighters may use water or a fire retardant on the ground. They pump one or both onto the affected area using special wildland fire engines and sometimes even aircraft designed for the job.
If fuel sources are the culprit, they cut and dig to remove burnable vegetation with hand tools. Some heavy equipment like bulldozers can be used to clear large areas of brush and trees efficiently.
In the case of the Santa Fe fire, strong winds hampered their efforts to extinguish the out-of-control fire quickly. As of July 21, the fire is 93% contained.
Does homeowners' insurance cover New Mexico wildfires?
Homeowners' insurance usually covers property losses from wildfires. However, some insurance companies have begun asking policyholders to engage in mitigation efforts to help reduce the likelihood of significant damages and losses during wildfires.
Los Alamos County is at the highest risk of burn probability in the country. The number of properties with at least a 0.03% annual burn probability is 8,300, or 98.9%.
Most homeowners' insurance plans have coverage types for repairs or rebuilding, replacement of your belongings, and temporary housing (if needed).
If your policy covers wildfire damage, you'll receive coverage up to your policy limits. However, that may not be sufficient for reimbursing your total losses.
How can homeowners recoup additional losses?
As previously mentioned, FEMA is on standby to accept claims for reimbursement of any damages not covered by homeowners' insurance policies. According to the agency, the easiest way to apply for help is to visit the disaster assistance website and file an application. Victims also can call the toll-free hotline at 800-621-3362.
While homeowners can do this process on their own, it can get rather complex. The amount of money they recover depends on their ability to effectively document and prove their losses. Navigating it on their own can become overwhelming. Consulting with a property damage attorney can help filing go more smoothly.
Where can homeowners get help filing their claims against the Federal Government?
The Law Offices of E. Marvin Romero are among the local attorneys answering questions and guiding residents regarding claims against the federal government and answering questions regarding their rights to compensation.
E. Marvin Romero has roots in the areas affected by the wildfires. He grew up in Mora, NM and Northern New Mexico is part of his identity. He is familiar with the residents and how best to meet their needs. The Law Office of E. Marvin Romero has partnered with The Wildfire Law Center, comprised of three law firms in California who have experience in wildfire cases, assisting victims of wildfires and recovering damages caused by wildfires.
Wildfire victims have a limited amount of time to file a claim for damages against the federal government. For this reason, contacting an attorney is critical. Reach out to The Law Offices of E. Marvin Romero today to schedule your free consultation. The staff can answer any questions you may have about the process and share all information the firm has collected to date about the best way to proceed with claims. Call 505-595-2100; email carlos@emrpilaw.com or erika@emrpilaw.com, or email Info@WildfireLawCenter.com.