Injured in a Fall? Here's What to Do After a Slip and Fall Accident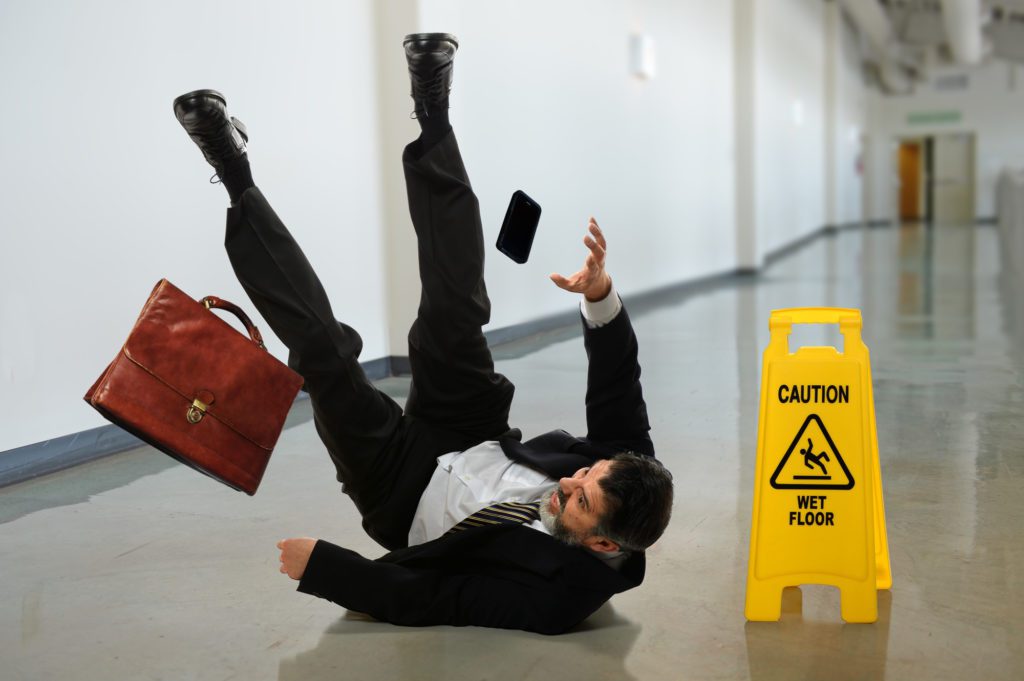 Slip and fall accidents typically happen when the victim least expects it. Although usually unintentional, these accidents often lead to serious injuries.
Property owners have a legal responsibility to maintain a certain level of care so their patrons stay safe. In situations where negligence on behalf of the property owner caused the fall, the victim can file a premises liability claim.
If you're injured in a slip and fall, there's a good chance you can seek compensation for medical bills, pain and suffering, and lost wages. However, it's important you take the necessary steps.
Keep reading to learn what to do after a slip and fall accident leaves you injured.
Get Medical Help
Your well-being is crucial after a slip and fall accident. Make sure you seek medical treatment for your injuries right away.
Not only is fast medical treatment important to your health, but it also helps when pursuing damages. You'll need to prove your injuries were related to the fall.
If you wait to get medical treatment, the defense could claim you sustained your injuries somewhere else. Waiting also increases the risk of doing further damage to your body.
Even if you don't feel like your injury is serious, you need to get examined by a doctor. Some types of injuries don't start showing symptoms until weeks or months down the road.
Make sure you keep all medical documents related to the accident. These will come in handy if you seek compensation.
Report Your Injury
The property owner will need to create an official injury report after your accident. It's important you ensure they do this and give you a copy.
Many businesses have procedures in place for accidents like this. They'll fill out forms that detail the circumstances surrounding the injury.
You may need to make a statement about the accident for the report. When doing so, be as factual as possible and avoid embellishing.
If the police, EMTs, or security officers assisted after the accident, make sure you get a copy of their report. This helps establish a timeline of events and how the slip and fall occurred.
Even if no reporting procedures are in place and police or security aren't involved, you should still create a report. Type up a detailed description of the accident and send it to the property owner.
Gather Information at the Scene
It's important to document as much of the accident scene as possible. This evidence will be invaluable when filing a claim.
If there were any witnesses to your fall, get their contact information. They may be able to provide helpful statements down the road.
Use your phone to take pictures of the scene. If something caused your fall, make sure you get clear photos of it. This could include dangerous conditions such as broken pavement or damaged handrails.
The evidence you collect could prove that negligence played a part in your injuries. This will strengthen your chances of receiving compensation for your injuries.
Take Notes
Once you leave the scene of the accident, your memory of the event may start to fade. This is especially true if you're seriously injured and need to get medical treatment.
As soon as you're able, write down a timeline of the events. This will keep the details of the accident clear and organized.
Start with what you were doing leading up to the fall. Jot down how the accident occurred from your perspective. Be as detailed as possible.
It's also a good idea to keep a running journal of your physical well-being. Try tracking your pain level each day and write down if you're experiencing things like loss of mobility or anxiety.
This may seem like overkill, but your notes can help backup how the accident happened and the extent of your injuries.
Limit What You Say
Aside from giving a brief statement for the injury report, try to say as little as possible. Something you say could get misconstrued as an admission of fault.
Avoid putting anything about the accident on social media. Lashing out at the store or property owner could hurt your case if you decide to make a claim.
It's also important to remain calm. Although you may feel angry, don't let your emotions get the better of you. Placing blame isn't going to help the situation.
If the property owner asks you to sign something, don't. There's a chance they're trying to get to you sign away your rights to take legal action against them.
Avoid Talking to Insurance Companies
If you're contacted by the property owner's insurance company after the accident, don't speak to them. They don't have your best interests in mind.
An insurance company wants to avoid having to pay you a large settlement. They may offer you an amount far less than what you deserve. If you take it, they'll ask you to sign away your right to make a claim.
Don't allow an insurance company to review your medical file. You're under no obligation to do so.
Some insurance companies will even resort to intimidation. They may claim that if you don't settle for what they're offering, you'll get nothing. This is a lie.
Hire a Skilled Personal Injury Attorney
Your next step should be speaking to an experienced personal injury attorney about your case. If you feel like negligence led to your injuries, you'll need to hire legal representation right away.
Your attorney will review the details of the accident, talk to witnesses, and form a plan of action. They'll then take care of filing the necessary documents related to your claim.
Depending on the details of your case, your attorney may negotiate with the insurance company to come to a fair settlement. If this doesn't work, they'll take your case to trial.
Know What to Do After a Slip and Fall Accident
A serious fall can have a negative impact on you and your family's well-being. It's important you seek legal compensation for your damages if someone else's negligence is to blame.
Use this guide for what to do after a slip and fall accident to ensure your rights are protected.
If you've sustained injuries in an accident, contact us today. We provide tough personal injury representation in Albuquerque and surround areas.